About Kalidon Beach Hotel
Situated in the heart of Kokkari village and just a few steps away from beach of Kokkari and near to the famous pristine beaches Lemonakia and Tsamadou, Kalidon Beach Hotel boasts 28 elegant guest rooms and suites each with great amenities and astonishing blue and green views.
With its cosy family atmosphere and highly attentive service Kalidon Beach is the perfect place to lay back and enjoy a relaxing beach holiday, in privacy, space and comfort.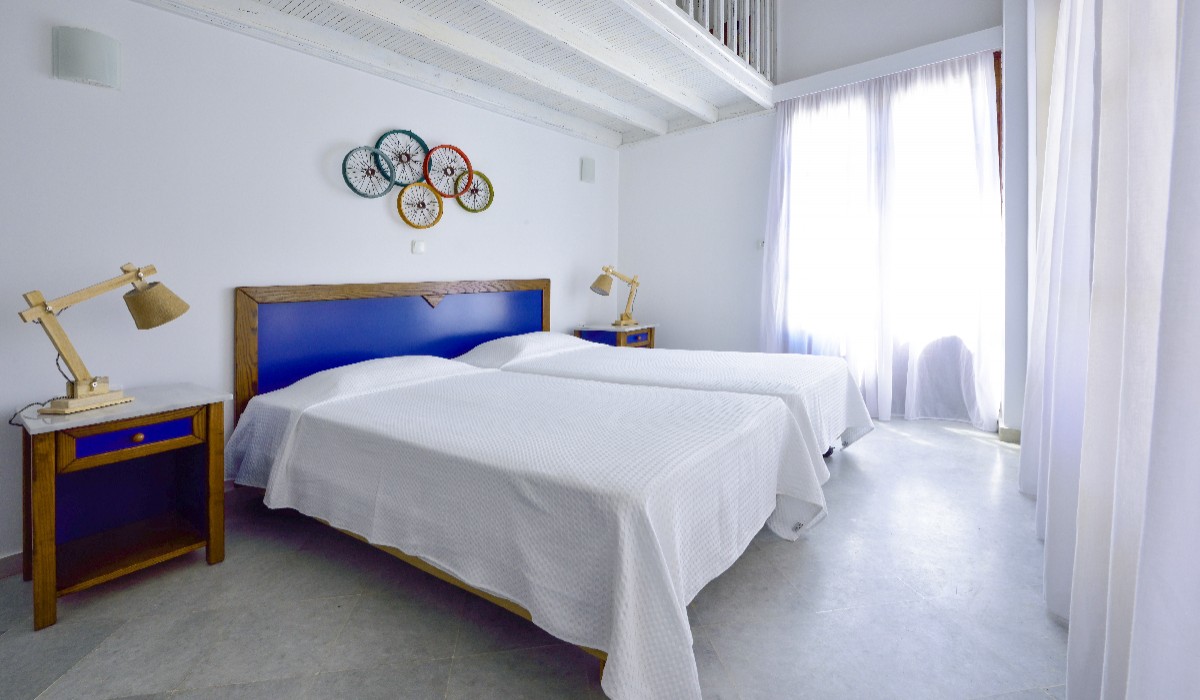 Discover our rooms & suites, featuring natural materials, neutral shades, and custom-crafted art.
THE ISLAND OF HERA AND PYTHAGORAS
Samos is an island ruled by legend and beauty. It is the island of the father of mathematics, Pythagoras, the astronomer Aristarchus and the philosopher Epicurus. It is the home of Hera and the land that hosted Herodotus and Aesop.
An important center of trade in the Aegean and a major naval force in antiquity, it came into contact with important Mediterranean cultures.